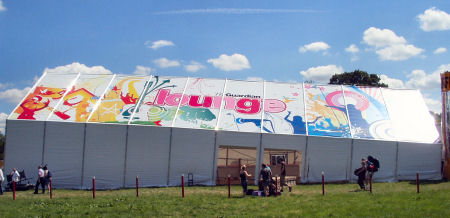 Custom Covers has been awarded a prestigious Industry award in the 2006 Performance Textiles Association awards.
The award in the Project of the year category recognised the feat of achieving a structure that approximated to the design brief in a short time scale. The Gardian Newspaper were looking for a structure that represented a newspaper lying over the face of a person. The structure rose 10m at one ridge droppiing 5m along its length.
The interior was used to distribute the Guardians show guide and to stage various performances.