Custom Covers Marquee Signing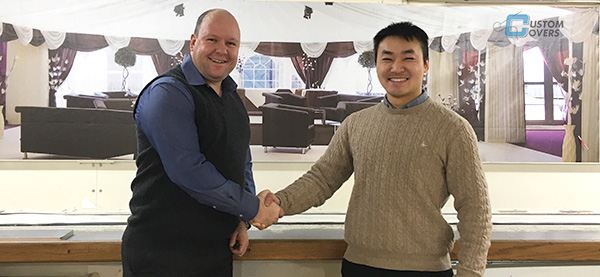 (L-R) Sales Manager Vaughn Coutts welcoming Michael Chan to the team.
We are pleased to introduce our new salesman, Michael Chan who has started work at Custom Covers. Michael will take responsibility for sales in the North of England, Wales and Scotland.
Over the next couple of weeks Michael will be in contact to introduce himself, so if you are in his area, you know who to speak to on the Custom Covers sales team.
Contact details:
Email:
Phone: 02380 335744