We've pushed the clocks forward to bring out the sunshine, which means that the outdoor event season is just round the corner. So we thought now would be a great time to give you a round up of some of our highlights of 2017 so far.

Custom Covers Animation
For those of you who missed it, we released a new animation showing how simple Custom Covers marquees are to install. We think this is a great tool for our customers to use when training up new recruits to put up our kit. Click the image below to watch it.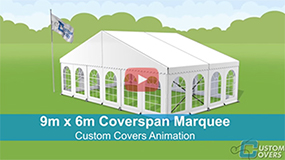 The Steelyard
Last year we were asked to manufacture bespoke PVC covers by Acorn Event Structures to cover the colossal 50m x 85m Steelyard structure, which made it's debut at Creamfields festival.
Fast forward to now, where Acorn are celebrating a triple award win for the structure. The first win was the 'Product Innovation Award' from NASC (National access and Scaffolding Confederation), then at the Festival Supplier Awards they took home the award for 'Best Stage'. And finally for the triple they won 'Best Staging Supplier' at the Event Production Awards.
We are extremely proud to have been part of this project with Acorn.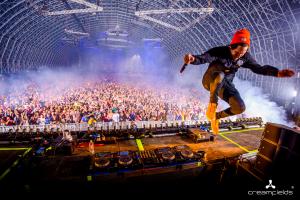 Image Credit - Anthony Mooney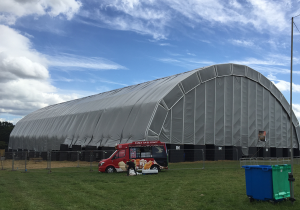 Bank of England Visit
We welcomed Andrew Holder, an Agent of the Bank of England, into Custom Covers HQ this month. As part of the Bank of England's agency team, Andrew was tasked with checking the pulse of local industry to then report back to the bank of England to help assess the economic state of the country. Custom Covers are proud to be one of the companies that helps set the country's benchmark.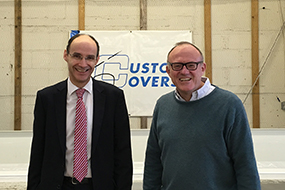 Site Installations
Here's a few of the site installation projects we have worked on over the past few months: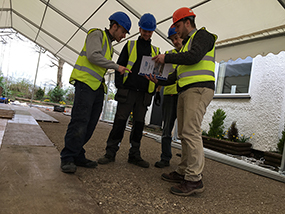 Our on-site starter pack training session with UK Marquee Hire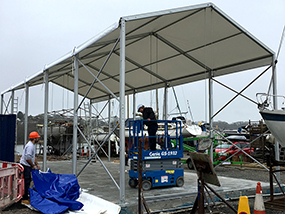 Installation of a bespoke boat house with 4.5m legs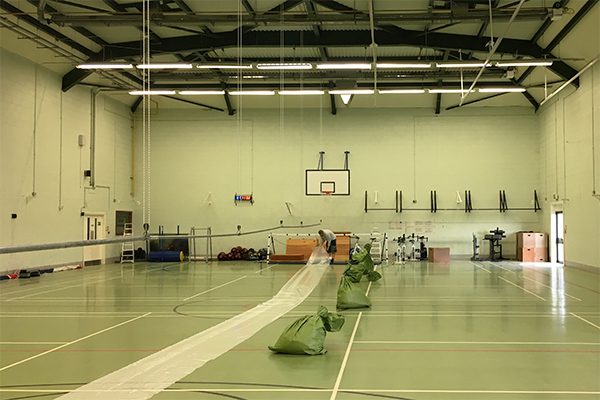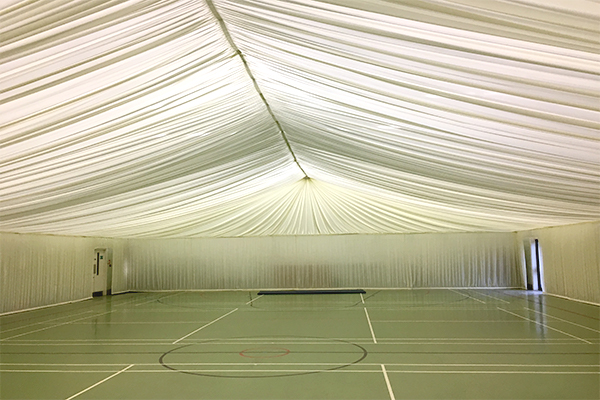 Transforming a sports hall into a party venue for the Royal Army Veterinary Corp

New Depot Opening
In February we opened a new branch in Winchester, just off the M3, to serve as the home for our hire business. You can read more about the grand opening here.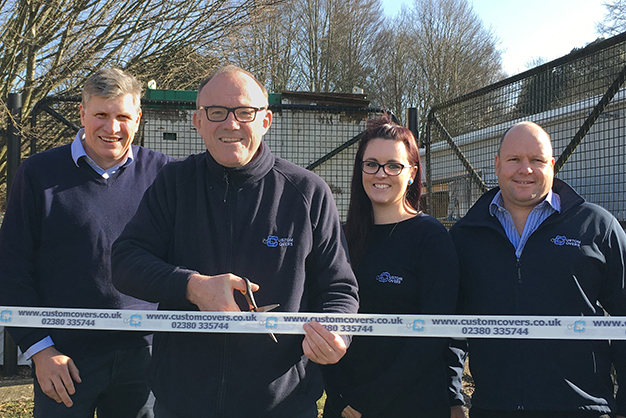 Those were the highlights from the first 3 months of 2017, want to see more? Follow us on social media for the latest updates