Summer Newsletter
Summer, along with some decent weather, is finally here! This time of year is a great opportunity to share images of some of the wonderful projects you've got going on...
Below we have four wonderful images from Anglia Coastal Marquees featuring a range of products which include Cones and Tricones, our Starlight Linings that were hired out by The Great Outdoors Marquees, Village Farm Marquees with some interesting light fittings in a classic mid-ivory lined marquee with clear PVC walls and gables and a bespoke covered lean-to we made, on show at this year's Wimbledon!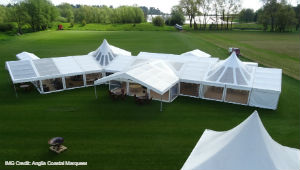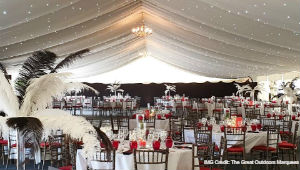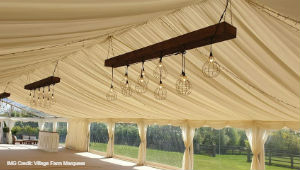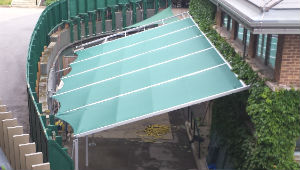 Congratulations Riley's Fish Shack!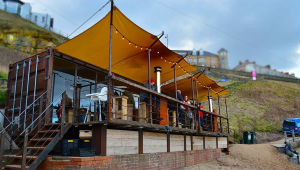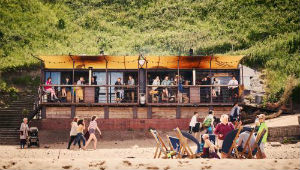 It was great to see Riley's Fish Shack nominated for the 30 Best Seaside Restaurants early this month. The Tynemouth restaurant has been nominated by Michel Roux Jr. – a massive achievement to be nominated by a Michelin star chef!
Riley's Fish Shack has used our container solutions to host their seaside restaurant. Our container solutions offer an alternative solution to the traditional venue, using shipping containers as alternative structures.
To find out more about our container solutions click here.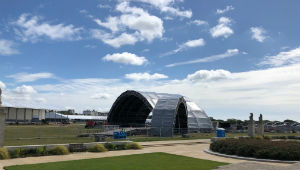 Last month celebrated the lives of all of those who took part in the Normandy landings in World War II. It was great to see all the events over the course of June which included veterans, political figures, and members of the royal family coming together to remember such an important day.
We were glad to play a small part in this years' celebrations, producing PVC covers for the structure at Southsea common in Portsmouth built by Acorn Structures. It was a memorable service for all those involved and it was a pleasure to be a part of it.
To find out more about our covers for staging and scaffolding click here.
Cricket World Cup

Summer is here and there is plenty of sport to keep us entertained, including the Cricket World Cup! With all the excitement we understand if you've missed our official merchandise stands at Lord's and the Ageas Bowl. We've used our PVC printing and branding service to create the official merchandise stands where you can pick up the Cricket World Cup 2019 memorabilia.

Our PVC printing allows you to increase your brand awareness and develop a marquee that will really stand out from the crowd.

To find out more about our PVC printing and branding click here.

Have you seen our videos..?

With staff members always changing it can be difficult for them to learn the basics of putting up a marquee, especially if they've never put one up before, so our YouTube channel is here to help! We've developed a range of videos, one of which explains how to put up a marquee, that could be useful for new members of staff, or anyone who needs a refresher.

To watch our video on 'How to build a marquee' and others in the series, please visit our YouTube page.