Tack-Off Linings

Tack Off is a one use high specification linings finish used in marquee interiors and in event venues. The product is a labour intensive highly skilled finish to any marquee or structure which results in a high impact, superior quality corporate look. Our team achieves the signature taut look of tack-off through building a timber frame within the structure, we then proceed to cover the frames in fabric, which is then stapled to the timber frame using professional tack guns.
Tack off linings are the most versatile linings finish available at Custom Covers. We can work with you to create your the right linings solution for your event.
3 Reasons to use tack-off for your next event
It's bespoke - you can have it your way
Can be installed anywhere
Variety of finishes available, from clean corporate to pleated drapes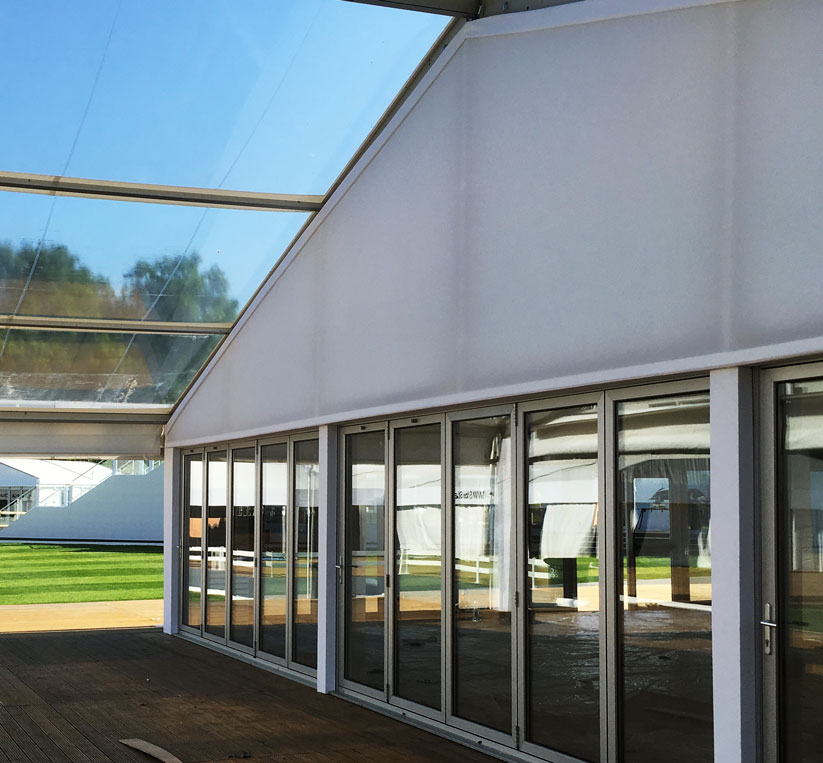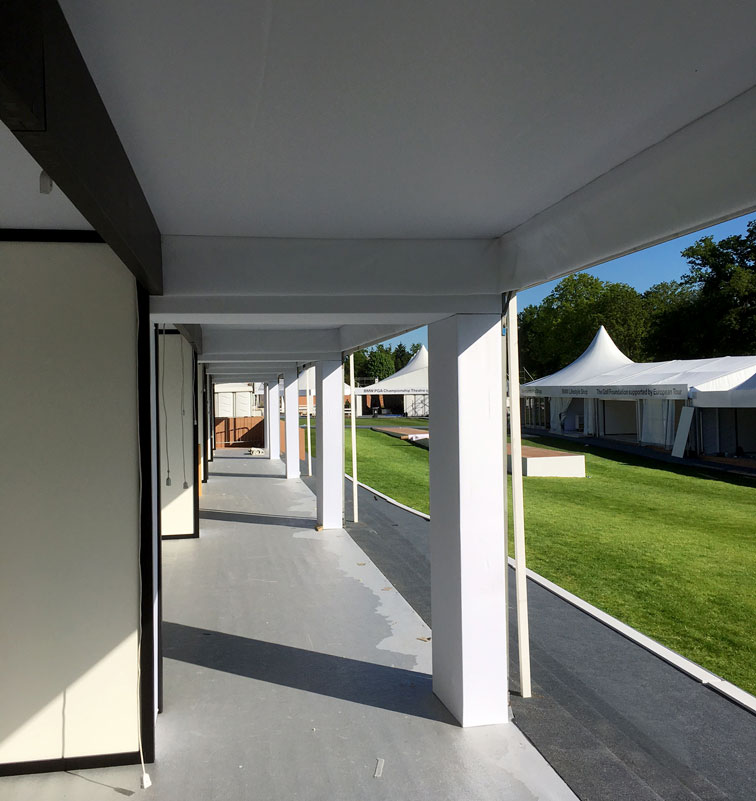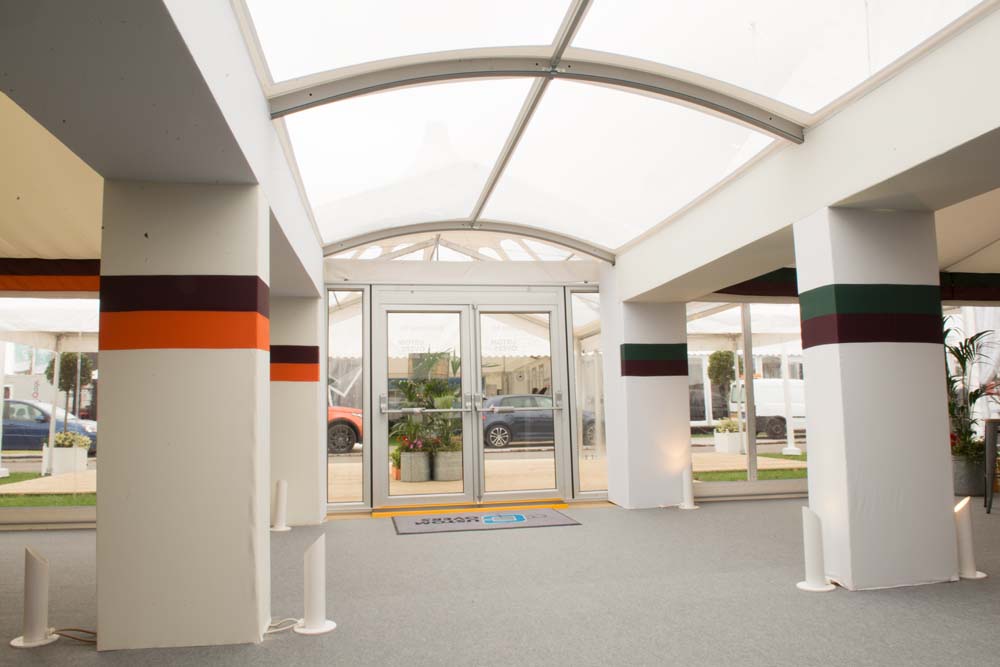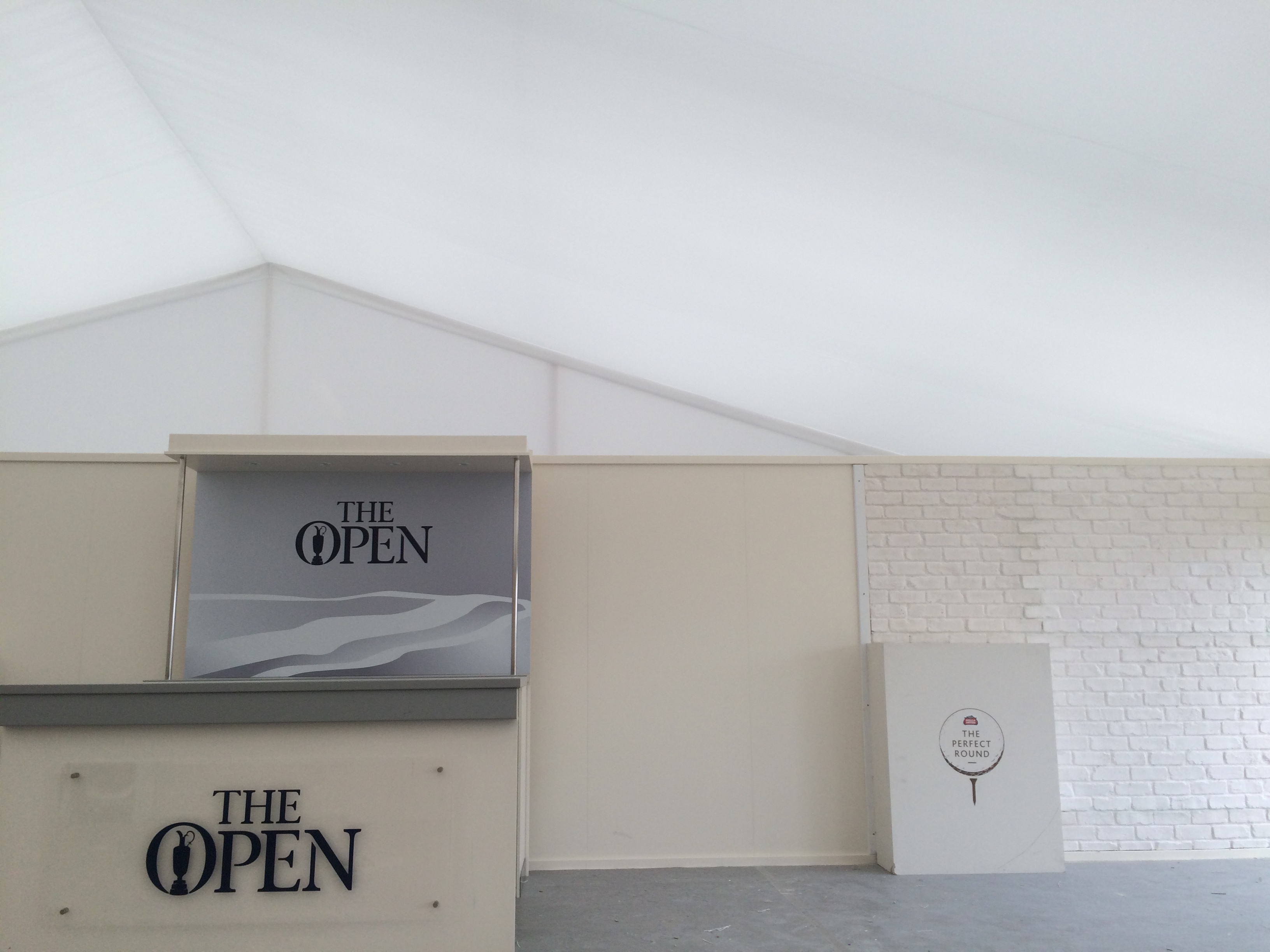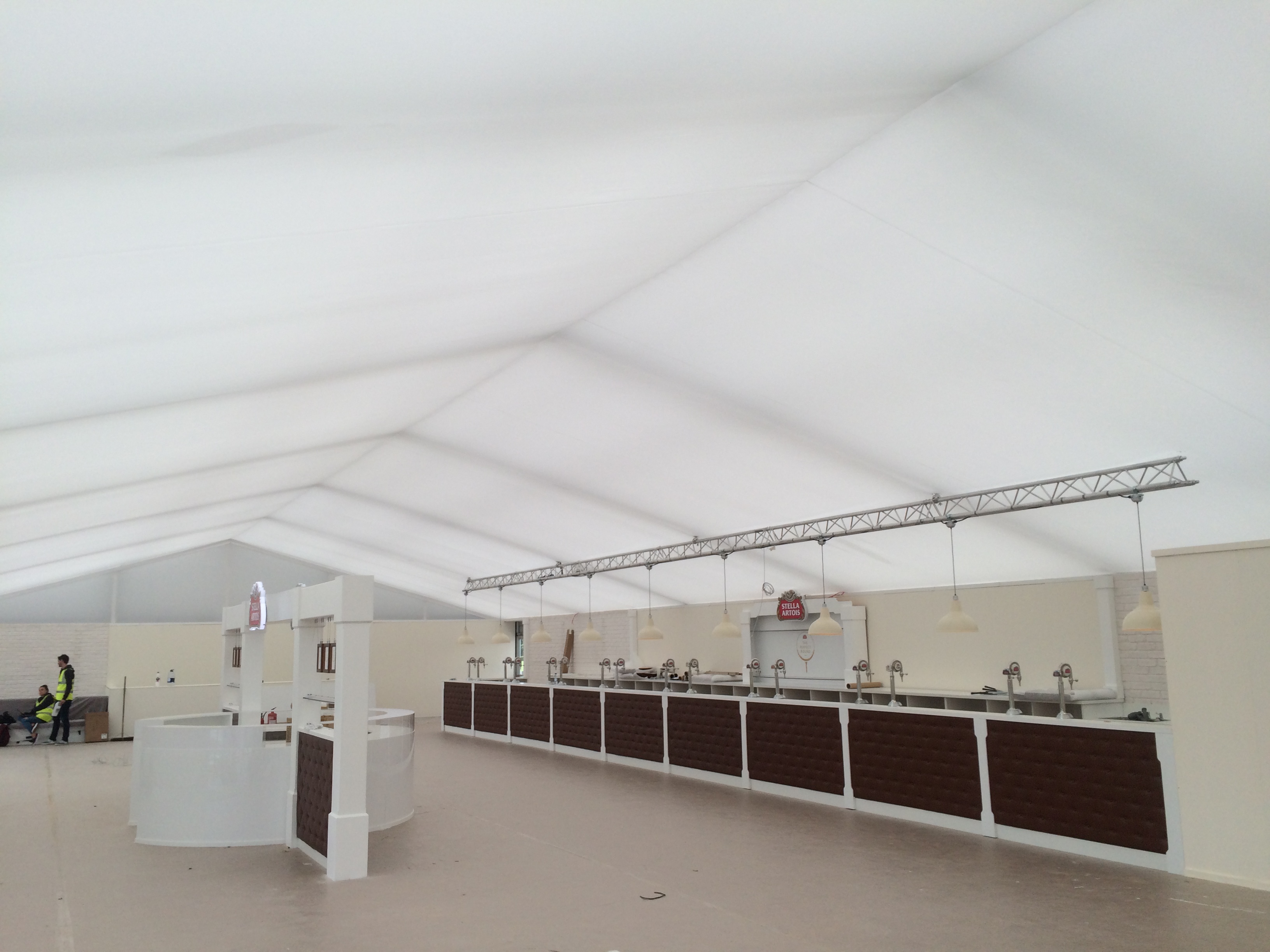 Custom Covers has an unrivalled track record of delivering high quality and consistent tack off to the event industry.
Trusted suppliers of tack-off to Arena Structures the largest temporary structures supplier in England and the organisers of the premiere sporting events in the UK including Wimbledon, Goodwood and the Aegon tennis meeting at Queens Club. We specialise in working to tight deadlines, the quality resources and the skilled teams to get the job done and to deliver a high class finish that you require.
This traditional Hampshire based skill and its attendant highly skilled pool of labourers gives Southampton based Custom Covers the ability to achieve what is required by your customer. We can provide a variety of cost effective options to help dress your event.

If you need any more information regarding your corporate tack-off and draping needs, please get in touch with our sales team