Testimonials and Reviews
"Top quality products, nothing is too much trouble, service is great, love working to last minute order deadlines. You get what you pay for with Custom Covers. Every customer comments on the quality of our gear and our business has almost doubled since owning Custom Covers kit. Proud to tell everyone where we buy our equipment."
Andy Williams - December 2018

"You all deserve a big pat on the back, from the team who did the sewing, Phil in the designing, Charlie dealing with all the small details and Vaughn for coming to look at the CAD drawing from the marquee manufacturer. Plus all the other people who worked on this project, we couldn't have done it without you. It could not have gone better"
December 2018

"Our customer was very happy and pleased with the 73 coloured pagodas supplied"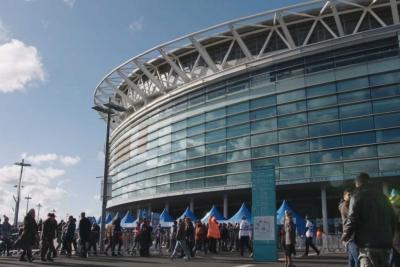 Roy Strickland - November 2018

"Thank you very much for the hat roof linings and swags, they look great!"
Charlotte Usher - August 2018

"Custom Covers are our first (and only) point of call for all Framework, PVC, Linings and bespoke designed equipment. We love working with them due to their flexibility, high levels of communication and ability to 'get it done' even during the pressures of the crazy summer months."
Harvey Hillson - August 2018

"We use Custom Covers time and time again to both hire and buy marquee PVC and linings products due to both their excellent, quick and accommodating service and their exceptional standard of product."
Emily Robertson - August 2018

"The effort your team made to ensure our Marquee was ready ahead of schedule was truely admirable, and I would truely recommend Custom Covers to anybody looking for a marquee."
Ronan Brown - August 2018

"Charlie has been great to deal with, he has been a big part of why we have gone with Custom Covers for our orders"
Peter Florey - August 2018

"Thank you for sorting out the walls for out 8m tent, they were perfect!"
Sarah Moore - July 2018

"The webshop was easy to use, and very good. My PVC Gables arrived as described. I will definitely be using the Custom Covers webshop again"
Joe Byrne - July 2018

"Great customer service from Custom Covers with my Frame and PVC hire"
David Moody - July 2018

"Our Custom Covers linings fit perfectly and they look absolutely fantastic"
Tom Jacques - July 2018

"Function went really well, everything ran smoothly. Fantastic work on the wet hire, thanks for everything"
Cheryl Wilcox - July 2018

"We get a really great service from Custom Covers, thank you very much!"
Garry Chapman - July 2018

"Hats off to Custom Covers, very happy with my first PVC purchase from you guys"
Steve Shaw - June 2018

"Great service from Custom Covers this week, we ordered some equipment for an event this weekend, and we got it next day! Thank You"
Anglia Coastal Marquees - June 2018

"The Tri-Cone is brilliant, I have already had extra bookings for this great structure"
Henmans Marquees - June 2018

"I just wanted to say a big thank you for getting the new windows to us in time for the weekend. We put them up and they are looking really great, thanks for your hard word organising it"
Trevarno Marquee & Event Hire - June 2018

"The tent was perfect, it was a great weekend, thank you"
Harvey Hillson - March 2018

"Our Custom Covers marquee passed the weather test. Thank you for all the snow advice regarding heating the marquee"
Marquee Empire - March 2018

"Thanks to all of your team for their dedication and hard work. The 50m gable was designed and delivered in 2 and a half days"
Neil Munn (Operations Manager) - January 2018

"Thank you Jeda and the Custom Covers team for the beautiful burgundy linings, they looked incredible in the wedding marquee"
Charlotte Temple - January 2018

"Thanks to the engineers etc for their help on this project, and of course thanks to Justyna for her help"
Nick (Operations Director) - December 2017

"Amazing service from you guys as always"
Layher Scaffolding - October 2017

"I can't thank you guys enough for turning this around for me, much appreciated"
Andy Phillips - August 2017

"Thanks for sorting the roof linings, fit perfect as usual"
Daryl - July 2017

"Very pleased with the fact that we worked so hard to hit lead time and to get desired cloth, And the covers went on very nicely"
Nigel Brook - June 2017

"Great job on the clear roof sheets for Parklife"
Lee Clarke - June 2017

"I would like to say thank you for the lining and window walls for our event. The linings looked wonderful draped around our new 25m marquee. And the window walls also looked great. We can't wait to use them again. We really appreciate the service you have provided us."
Charlotte Temple - June 2017

"Very pleased with the outcome of new transform-it in the sports hall"
Francis - June 2017

"The marquee proved a great success and it exceeded our expectations. I would like to thank Custom Covers very much for a top product delivered on time and as specified. Many thanks to Justyna, who made what for us was a major project a simple and enjoyable experience"
David - April 2017

"I'm very pleased with the covers they fit a treat and look great"
Ian Brass - April 2017

"The curve went out this weekend for one of our open days and it was very well recived"
Miles Woronecki - April 2017

"The base plate and replacement roof panel arrived today, Thank you for organising that so quickly. Thank you also for the training day and excellent service that you and Custom Covers have given us. Our new marquee is a major investment for our Scout Group and you have looked after us throughout the process, making the whole experience pleasant and efficient"
David Kirsch-Mills - April 2017

"I would like to start dealing with you more as your service is always a very high standard"
Jay Dawson - February 2017

"Thank you so much for the work you and your team put in a few weeks ago to get all our equipment ready and out the door, everything arrived in perfect condition and looked amazing."
Craig Drummond - February 2017

"Our client said 'the curtain looked amazing on the night'"
Kieran Mahood - September 2016

"The linings fitted perfectly, which meant the install went very smoothly and quickly and the client was very happy with the end result."
Freddie Church - July 2016

"We really appreciate the speedy delivery yesterday, the gable stickers look great."
Ian Storey - June 2016

"Thank you for the recent linings you rushed through for me, they fitted really well."
Richard Clarkson - May 2016

"Everyone was thrilled with end result. The marquee looked absolutely beautiful."
Beni Giglio - May 2016

"The marquee looks great and fits like a glove."
Peter Ryan - May 2016

"The site team have done a top job as always"
Joe Jones - April 2016

"The covers look really good on the foam blocks and they are very high quality"
Tomasz Dyl - April 2016

"I understand you have a lot going on at Custom Covers, but your Customer Service has been excellent throughout."
Jo Harris - February 2016

"Yourself and your team produced a superb end product despite the challenges and our customer was over the moon with the end result."
Jim Mason - November 2015

"New sheet is on and fits very well. Thanks for your help with this."
Jon Francis - October 2015

"Very Happy"
Anthony R. Williams - October 2015

"Just wanted to say thank you for responding to our urgent order for Swags, it means so much to us to work with suppliers that are able to help us out and I would be grateful if you could pass on our thanks to the people who made them at the last minute for us- we are really grateful. "
Chrysta Newman - September 2015

"Everyone loved your banner"
Kelly Jones - September 2015

"The linings that have been manufactured in the past are spot on and we will be buying all linings from Custom Covers this year"
James Fletcher - September 2015

"Really thrilled with the ceiling. It looks amazing & really completes the theme".
Claire Kinnersley- August 2015

"Very pleased with the dust covers- much better quality than those supplied by on previous supplier."
Stewart Slatford - August 2015

"Big thank you to you, the lining is perfect and the event went better as a result"
Zara Grey - June 2015

"New seating and canopies look great in theatre."
Anna Skinner - May 2015

"Many thanks again for sorting this out for us, extremely professional and helpful as always"
Chris Martin - May 2015

"Thanks for your help over the last few weeks, it was tight but we got there in the end and the building looked fantastic".
Dan Waring - May 2015

"Cloth fitted like a dream!"
Nick Lawler - February 2015

"Well done to everyone, went very smoothly".
Greville Davis - February 2015

"Linings fitted perfectly and the customer was delighted with the finished work".
Ian Lucas - January 2015