Decorative Linings

Decorative Linings from Custom Covers come in a range of styles, such as our traditional pleated linings and our more subtle flat linings, which provide a really clean look to the interior of your marquee. Our tent set of linings usually consists of roofs, hip-ends, walls, drapes and swags. These can all combine to give a classic and very popular finish to your structure. Custom Covers linings are modular, just like our structures, so that you can modify, add or remove various lining sections as you wish. See the gallery below for the various linings styles we offer, and have a look at additional decorative touches by clicking the button below. Our decorative touches include everything to make your event unique, from curtain reveals to window drapes.
For more information on the types of linings Custom Covers can offer you, click one of the links below:

Linings specification
Manufactured at our Southampton base, all linings products use Custom Covers own brand Custom Quality or CQ ranges of specially developed inherently flame retardant fabric (BS 5867 part 2 type B). The CQ range of fabrics is a proven workhorse in the event trade, and if well looked after will provide excellent long term wear. The colour range includes a palette of 35 separate colours. We will happily provide a swatch on request.

Pleated Roof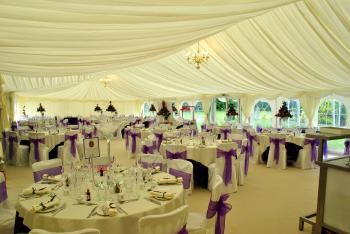 Flat Roof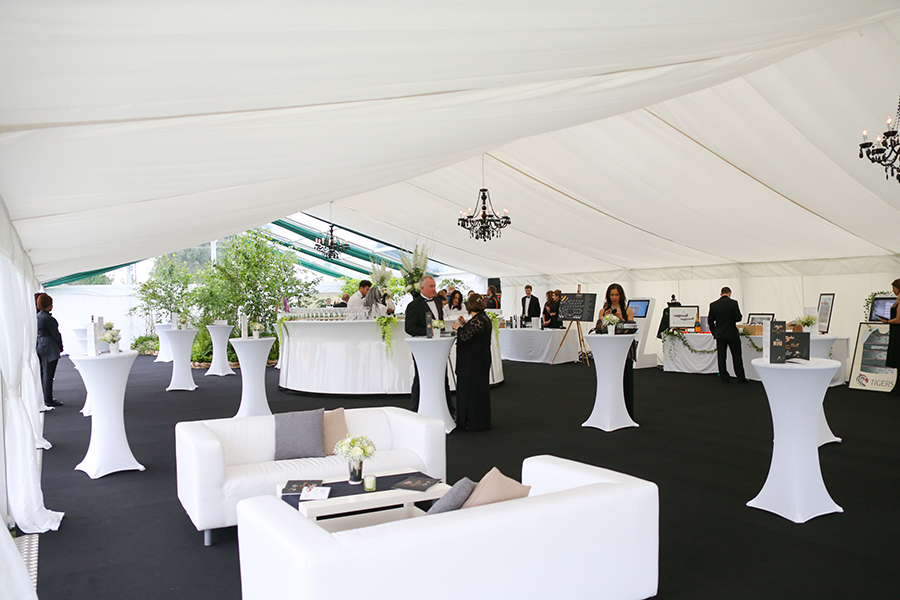 Pleated Gable-End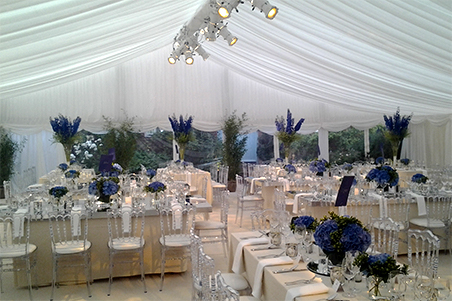 Flat Gable-End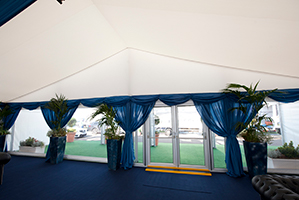 For more information on the types of linings Custom Covers can offer you, click one of the links below: