PVC Design and Manufacture

Custom Covers, providing 4 steps to reliable quality:
We host an internal design and project management capability utilising the latest modelling software (AutoCAD, Solid Works and Surface) which enables the rapid development of prototypes. To manufacture our PVC and canvas covers we have 3 PVC production lofts, hosting a total of 10 high frequency welders. Our newest welding bed is 40m long, which is the longest of it's kind in the UK.
Computer DESIGN
We have a dedicated team of design engineers and draughtsmen, using a range of Computer Aided Design software such as AutoCAS, Solid Works and Surface.
A huge library of existing drawings from all well known marquee specifications.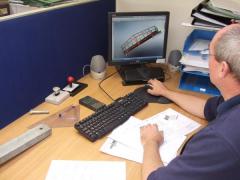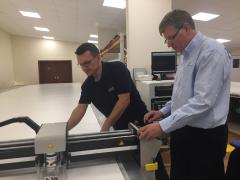 Computer CUT
We have two computer controlled cutting tables (13.5m x 3m), and they allow us to accurately and consistently cut complex shapes out of material.

Professionally MADE
Across our 3 production sites we have 3 large PVC lofts, hosting a total of 10 high frequency welders spread across 7 welding beds.
One of our beds is 40m and is the longest in the UK. Our other 6 welding beds are 30m, 28m, 23m, 2 x 15m and 5m long. Meaning we can manufacture sheets of varying sizes with ease.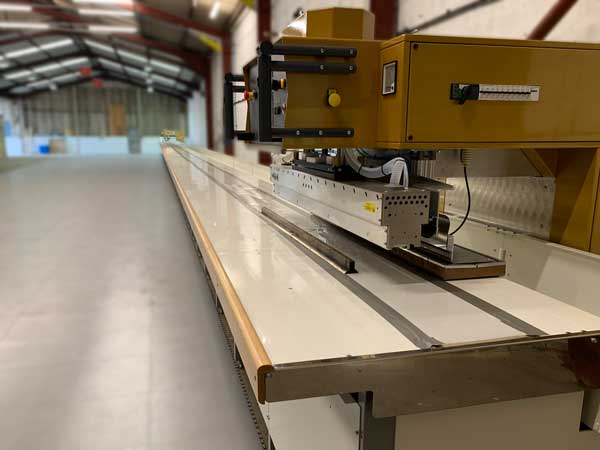 40m welding bed with 2 high frequency welders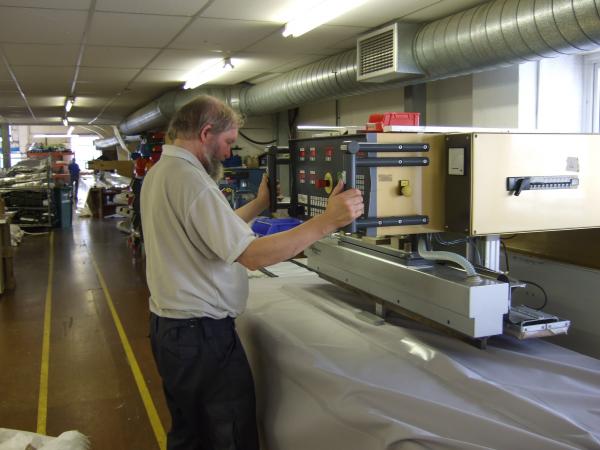 One of our welding beds in use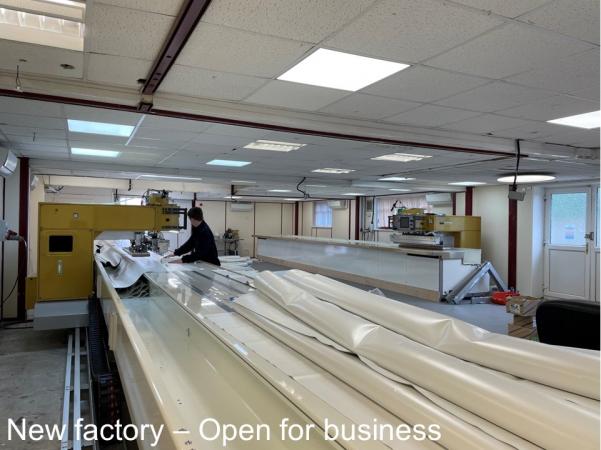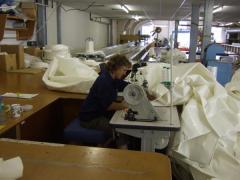 Custom FINISHED
Our expert team of production staff finish each cover by hand. Using a variety of finishing machinery to ensure there is a custom finish each time.