Printed PVC

Printing today has become highly sophisticated. Upto 5m wide digital printers allow you to print onto most PVC cloth with the result that you can get some stunning marketing opportunities that you can offer your clients.
Famous Grouse Stadium
PVC for Rosslyn Park National Schools 7s

How Does it Work?
The customer supplies the artwork usually in high definition JPEG or photoshop file. The printers proof is sent typically digitally to the customer for approval. This is the printers interpretation of what they understand is required: once this proof is approved the printing takes place. Another complexity with large jobs (see the Orange tent below ) requires Custom Covers to accurately define the print area dictated by the structural requirements of the fabric and the manufacturing process.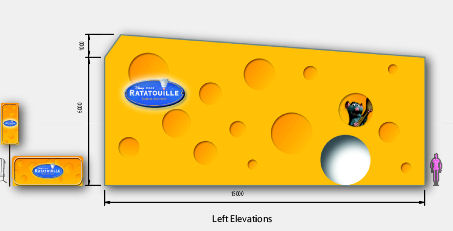 Design Brief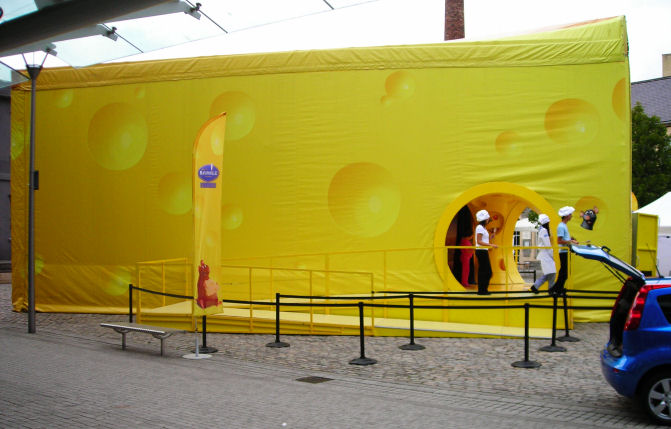 Finished Cheese structure
Customer Brief
Finished marquee with art work

Internal Digital Printing
One feature which we have noticed in the past year is the use of digital printing forming the backdrop in tack off linings installations.

Additional Advertising Ideas
Crash Barrier
Banner Rail