PVC Walls

We offer a range of PVC walls to fit your structure from standard, 2-piece plain walls to fire doors and heater walls. Walls may hang from a curtain rail or from the eave rail in a bar tension structure. They can be supplied in one or two pieces.

The 2-piece wall is generally laced in the centre which allows it to be tied back to the legs allowing access but zips can also be used if preferred.

Also stocking a PVC fire door wall that can serve as obvious emergency escape routes. These are required for larger structures or for high occupancy events.

For catering and other uses, we are also able to supply a mesh wall that will reduce condensation build up from catering equipment etc.

We have standard walls in stock in our online shop.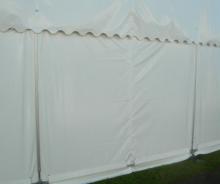 2-Piece Plain Wall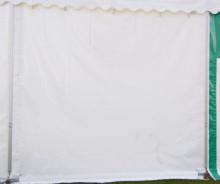 1-Piece Plain Wall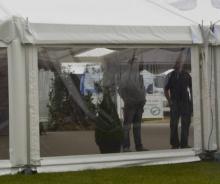 Bar Tension Wall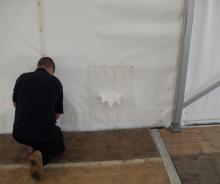 Heater Wall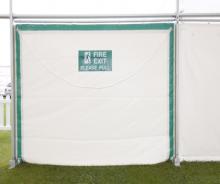 Fire Exit Wall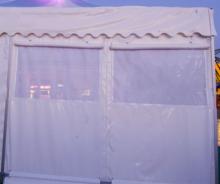 Mesh Wall