Agricultural Covers

Custom Covers is an experienced manufacturing specialist of covers for agricultural usage, including livestock shelters, anaerobic digestion or biogas covers and aeration covers for the water industry.
With our design and manufacturing expertise we are able to design bespoke structures for agricultural purposes; livestock housing, produce storage, machinery covers, plus anything else you can think of. We have got it covered.
Working with Biogas Products Ltd we have delivered twin skin biogas storage holders and water industry aeration covers. Manufacturing requires specialist welding technology to ensure the integrety of all welds and maintain the gas tightness of the storage unit.
Water Industry Aeration Cover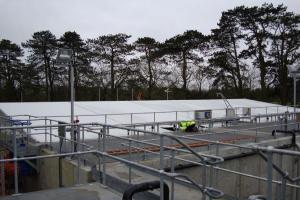 Bespoke Poultry Shelter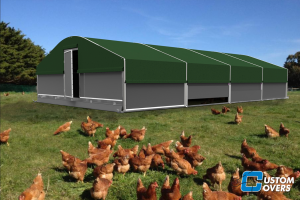 Twin Skin Biogas Storage Dome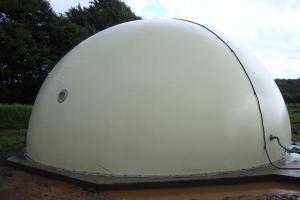 Twin Skin Biogas Storage Dome