Starlight Linings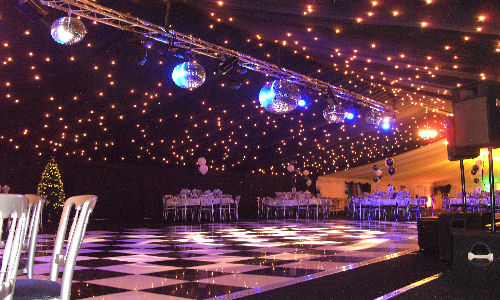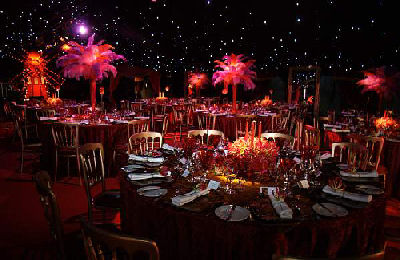 Custom Covers has a variety of cloths and an up to date lighting solution for your Starlight Lining. LED as a lighting solution has now eclipsed both pea-bulb and fibre optics to become the light source of choice for the majority of star cloth usage. Using a proven design, we manufacture a wide variety of shapes and sizes for all aspects of the event industry. This allows the addition of extras such as additional rows of hooks enabling the cloth to be used in multi sized structures.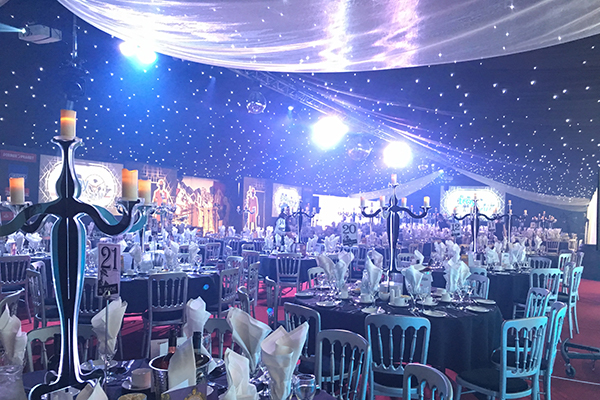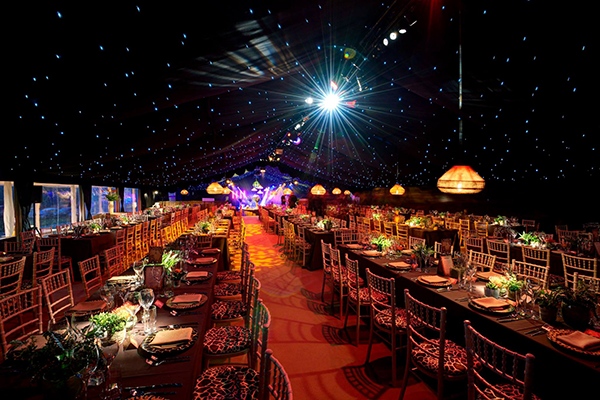 To purchase a Starlight Lining, there are two simple choices to be made.
Choose the colour cloth you require

Choose the colour of the LED lights to best suit your needs
You will then have a product to add that "sparkle" to your event. The light source used in star cloth manufacture is now predominantly LED lights (light emitting diodes). Custom Covers can install these into a star cloth. We have based our design on the proven pea bulb system; allowing 2 and 4 channel options, but giving a more robust, lower power solution. LED's are available in white and many colours, with blue becoming very popular.

Technical Information
LED:
5v DC
Transformer:
108VA 230/5v (DC) 12 Amp IPP4
Loom Fuse:
1.25 inch slow burn 2.5A
(Will light approx 500 bulbs, equivalent to 3 off 12m x 3m roofs)
Light Density:
Standard: Approx 4 lights per square meter
High: Approx 8 lights per square meter
Material
We use a high quality modified flame retardant acrylic to build our starcloths. This has the advantage of good dimensional stability and low weight when used in the slightly damp atmosphere of a marquee.
Colours available: Black, White, Ivory, Blue and Burgundy (other colours are available on request).
An inherently flame retardant backing cloth is used on the back of the starlight to help protect the wiring system.

Pole and Drape Starlight Wall

Good value for money

6, 9 and 12 metre versions on any leg height (2.3m std)

7 Bulbs per square metre

All-in-one electrics

Very good electronic package

Stand alone back-drop (pole & drape) or as lining wall

Perfect backdrop for top table
See Instructions of fitting Starlight Electric System, and the linings

If you require more information about our Starlight Linings, please get in touch with our sales team