Glamping Tent

We have had various enquiries from customers asking us to design and manufacture a luxury glamping pod. So we developed our own, featuring a safari style scallop roof, wooden support poles, and a fully modular interior.
With the Custom Covers Glamping Tent's configurable interior, you can seemlessly alter the layout of the glamping structure to suit the needs of your guests.
The tent shown is 6m x 12m, with the internal space of 5m. Need more space in your pod? The modular nature of the Custom Covers glamping pod lets you increase the length of the structures to let your guests have more space within their on site accomodation.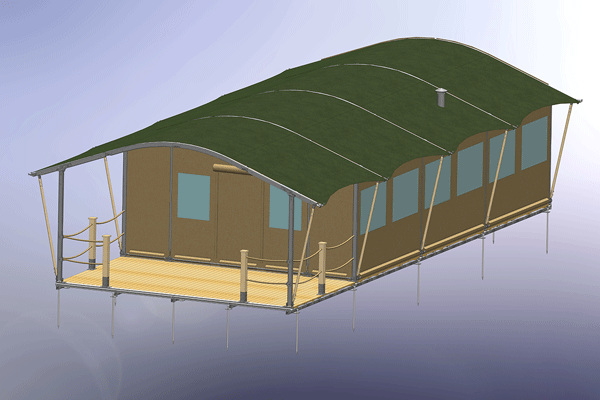 Check out our design gallery below, or fill in the form to discuss your requirements.
Inquire about our Glamping Tents