Custom Covers was approached to help design and build a temporary workshop cover.
Design Brief
The Design Brief was to cover an 18m x 9m Structure with flame retardant lightweight material.
The material had to be of good quality and match the team corporate colours.
The roof had to be tensioned over a space frame style structure and allow corporate images to be
attached
Speed of set up and dismantle were fundamental to the project.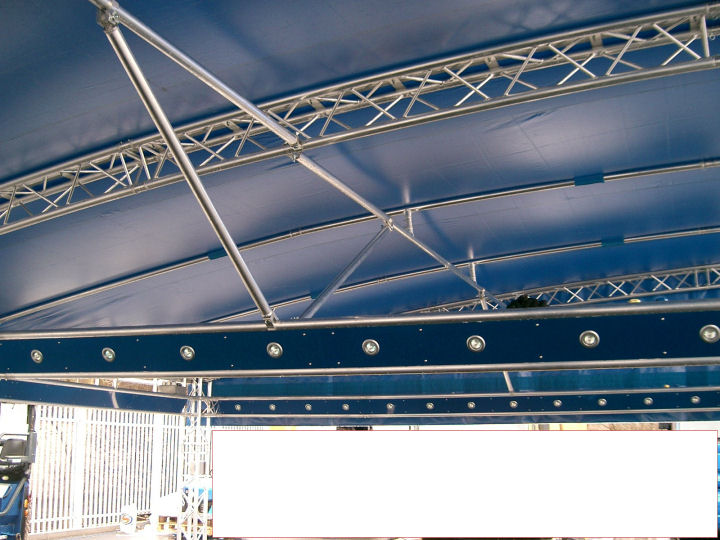 Design
A sample frame was constructed following a site visit. A sample roof was developed and trialled, with especial attention being paid to
the tensioning system. Creasing of the roof sheet was to be avoided.
A complete set of structures was then fabricated to a tight deadline to meet the first world event of the 2006 season.