Stage and Scaffolding Covers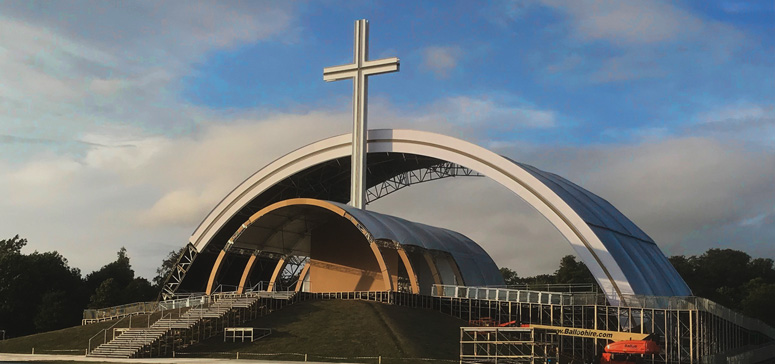 At Custom Covers we also specialise in the design and manufacture of bespoke PVC covers for stages and scaffolding systems, for festivals, outdoor events. Working with some of the biggest names in the business we understand what is meant by a deadline.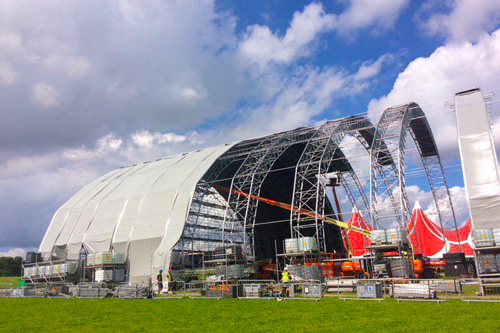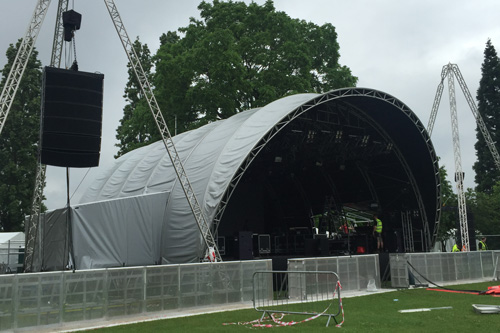 At Custom Covers, We manufacture PVC covers for a range of scaffolding suppliers all over the country and Europe, including the Layher Scaffolding system. Each Company uses their own individual profile, from 7mm - 12mm to fit PVC skins to their structures; we can cater for all of these differences, and work to get the right cover for your requirements.
We know the Scaffolding industry is fast moving, with short lead times and strict deadlines, our experience in the events industry means we can hit these dates and provide seamless, watertight customer service.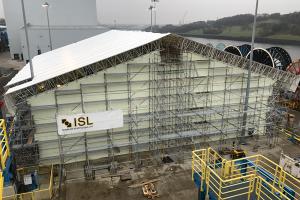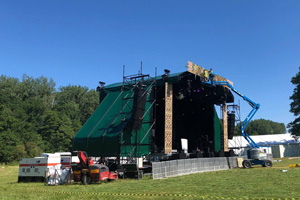 If you need some specialist covers made or would like a quote don't hesitate to get in touch with the sales team.