Pole & Drape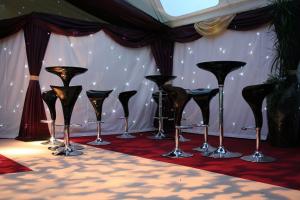 The Custom Covers Pole & Drape system is an effective way of lining screening and dividing a room.
We have a range of different cloths/marquee linings in a large variety of colours for you to choose from, so your venue is dressed to perfection. Our Drape Supports can be a great addition to any venue or event you are planning on holding.
And now Custom Covers is offering a variety of different sized stand-alone starlight walls in 6, 9 and 12 metre versions. With an all-in-one starlight system embedded it is perfect for the top table. Click here to read more...