Tensile Traditional Marquee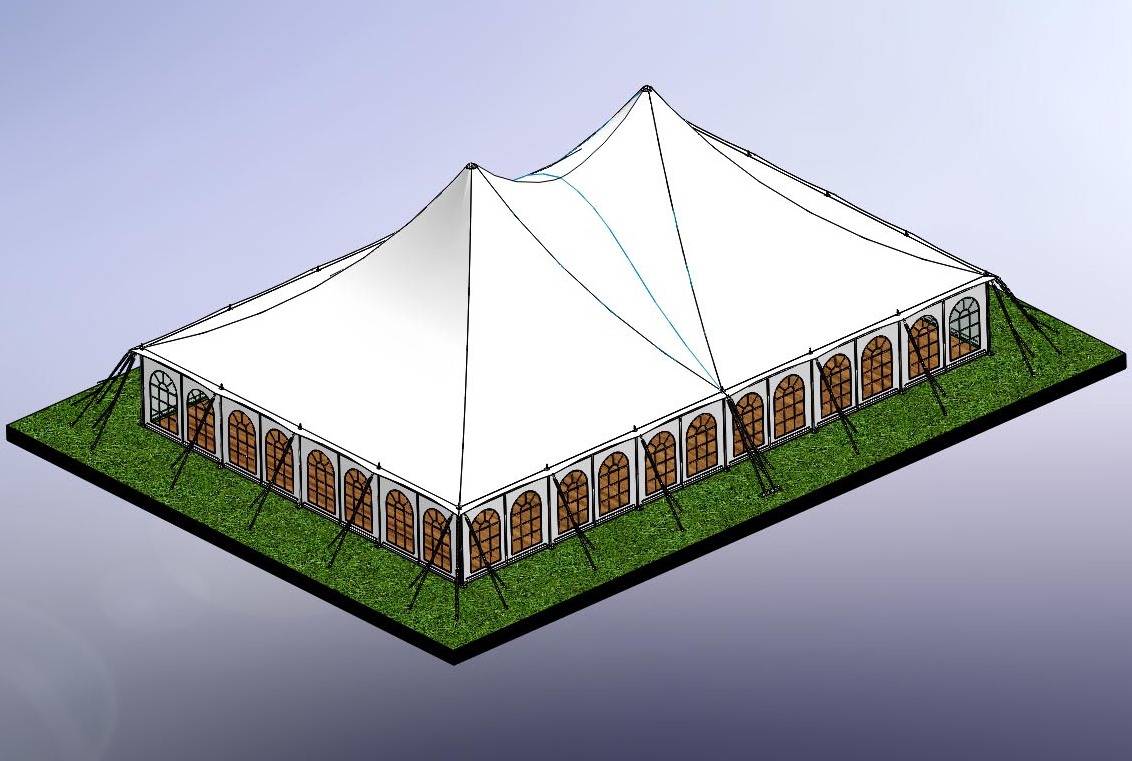 The Tensile Traditional Pole Tent, our take on a classic marquee. Designed as a tensioned PVC structure compatible with many existing Custom Covers parts and structurally engineered to European standards.
Our tensile traditional uses aluminium poles and ratchet straps to create a defined scalloped silhouette.
Available as a complete structure or as a conversion kit, meaning you can use your existing coverspan walls and legs, the tensile traditional comes in a standard size of 12m x 18m with options to extend length in 6m increments.