Spring Newsletter
Here's what we've been up to since our last newsletter.
The Season is already up and running as evidenced by some great pictures from some of our customers from spring events they have done. We particularly liked this one from Meridian Marquees who used our kit for a beautiful spring wedding whilst Purvis Marquees sent us this one showing an event they did using 6m and 12m clear PVC roofs and gables from our hire stock creating this beautiful indoor space.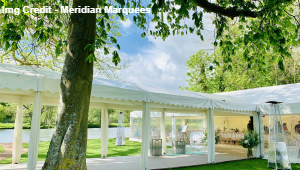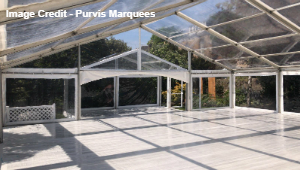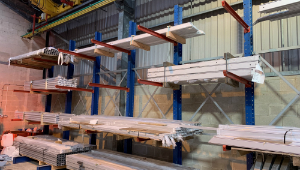 In case you've missed it, in February we opened the new 15,000 square foot space across from our base at Quayside Road. The new building offers us more production space, more up-to-date and bigger frame storage, and off-road customer collections.
To find out more about our new factory click here.

You can quote with confidence in 2019 - we have frozen our prices for those of you looking to hire Frames, PVC and Linings throughout 2019.
To find out our latest hire price list, email hire@customcovers.co.uk or click here to request one.
Washing away the competition

We have another new addition in the form of an industrial washing machine based at our depot in Winchester.

Our new machine comes with a host of new benefits for our customers!

You can find out the benefits here.

Supporting a local football team

We sponsored team strip for a local Pan Disability team based in Hamble coached by one of our PVC manufacturing supervisors Dan Shephard (That's him top left in this photo). This team allows young people with disabilities the opportunity to play football in their community.

Can you believe it's been a year since we launched our shop!

It's been more than a year since we've launched our shop, making it even easier for you to buy PVC covers, linings, and accessories online. We have a range of products online, for all different size structures - but remember if you ever need guidance on what products to buy our sales team are always on hand to help!

You can check out our online shop here!