Spring Newsletter
With the roadmap out of lockdown moving to it's next phase today Monday 12 April it seems the right time to look at what's been going on.
Pubs and Restaurants Structures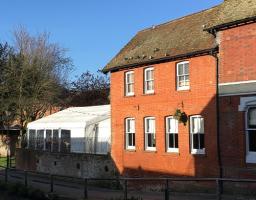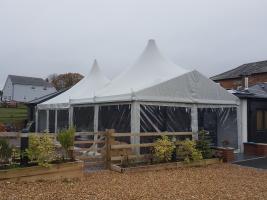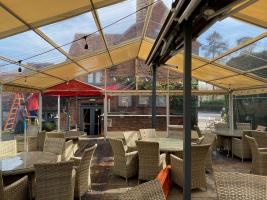 With Pubs and Restaurants opening for outdoor service, we have seen good demand for structures to help business get ready to welcome back patrons for the upcoming months. Here are three recent installations featuring our kit.
Standard Tent Business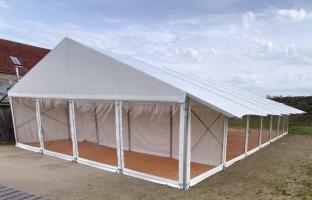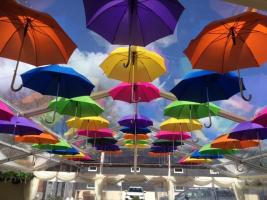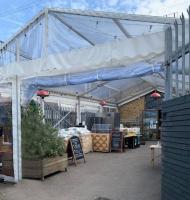 We are also starting to see a demand return for standard marquee structures as the lock down eases in time for the hotly anticipated reopening of the wedding and outdoor events market from June 21st. Here are three recent projects completed for Rathfinney Estate which is a 12m structure with a Hayling Hip end, All Undercover Marquees (Nice umbrellas Ben) and the "Bread Station" a food outlet in London
Linings for Goodwood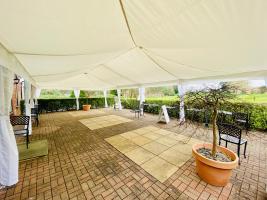 It is also great to see some linings being put up. These are some classic Flat Mid Ivory Linings we just supplied to Pridewatch Events for a space at Goodwood. For other lining options Click Here to see what we can offer
Industrial Covers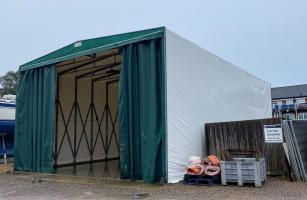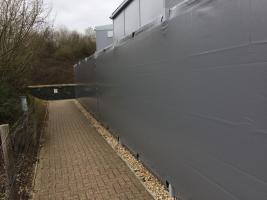 We continue to supply companies with a multitude of industrial PVC Covers. Here are two recent projects: first, a boat space cover at a Hampshire marina and second, we supplied Rolls-Royce with some grey privacy screens attached to existing perimeter fences.
Custom Covers isoPod and Garden Canopy
In case you missed it, we have recently show cased the isoPod and Garden Canopy perfect for outside gatherings during the summer months whilst the rule of 6 is in place. For more information on what we can supply Click Here
PVC Washing and Linings Laundry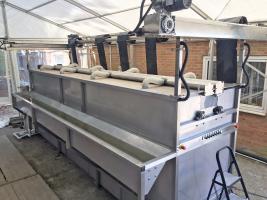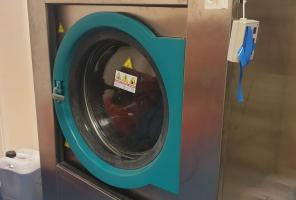 To ensure you're ready for the season ahead get your PVC and Linings into us so we can take the stress out of getting your PVC washed and Linings clean and ready for the 2021 season. To see the full laundry services we offer click here for linings and here for PVC