Winter Newsletter
Winter Newsletter
Here's a look back at some festive highlights before we start our Christmas break.
Pub and Restaurant Structures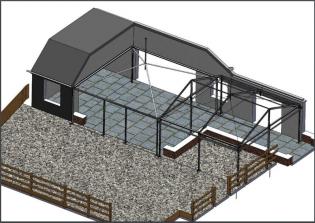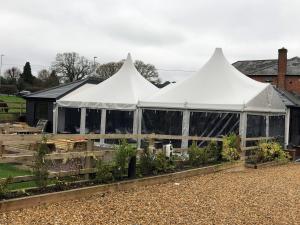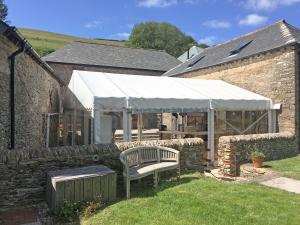 We continue to supply Pub's and Restaurants with Standard, Non-Standard structures and covers to help there customers socially distance and keep dry during these Winter months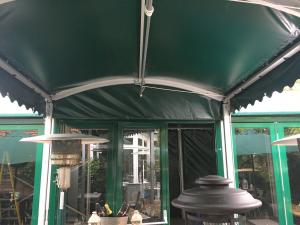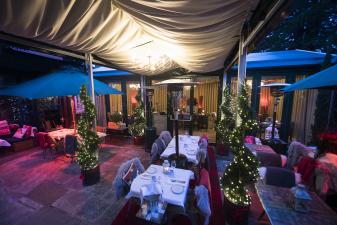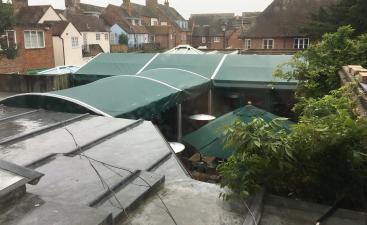 We can supply structures to suit any space you have available as well as supply the PVC in almost any colour to match the surroundings.
Permanent Structure Installs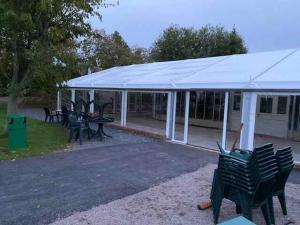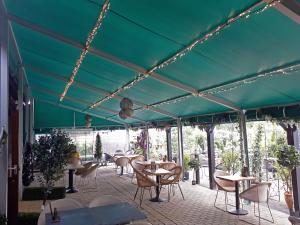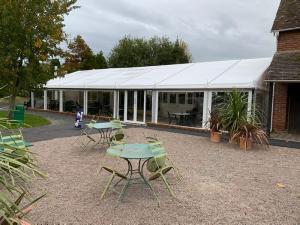 We continue to supply a variety of structures for multiple locations around the country to give extra outdoor cafe, eating and storage options. Here are three installed this past quarter
3m Walkways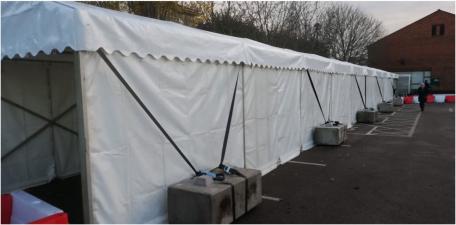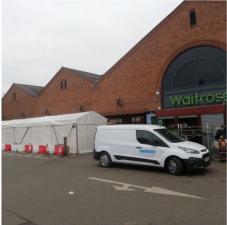 We have walkway; here is some 3m stock that we supplied a customer for a national food chain used as a Walkway for their customers to beat the covid queue blues during the cold and wet weather.
Hard-Walling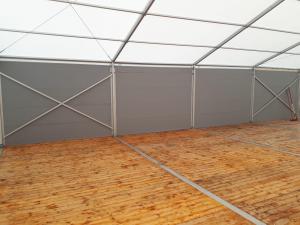 If you are looking for a more permanent option for walls; we offer a Hard-Walling system that can be used on all of our structures from 3m - 15m.
Hanger Covers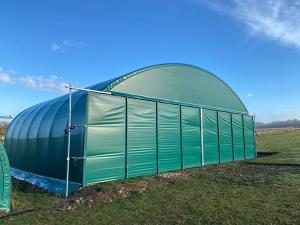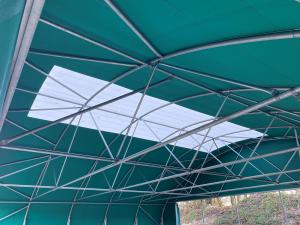 Here is a nice project we recently manufactured; hangers covers for a customer
Bespoke Garden PVC Walls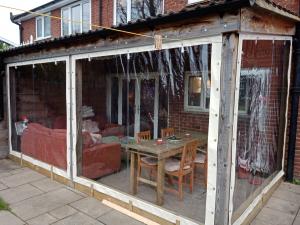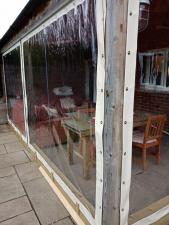 Need some outside space for those rule of six outside sit-downs? We made these clear PVC walls for a back garden Timber Frame for a Hampshire local
Merry Christmas and a Happy New Year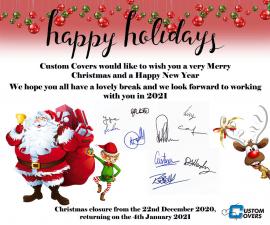 Merry Christmas and a Happy New Year from everyone at Custom Covers
MUTA Award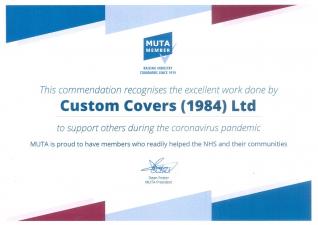 Welcome recognition from our trade body for the help that we provided during this tough year.
Back to Listing
Previous
Next