Frame and PVC Hire

We have expanded our hire service to include frame and PVC.
Products available for hire will be:
Coverspan Plus Frame:
3m/6m/9m/12m/15m Standard Coverspan Structures, with White or Clear PVC
3m/6m/9m/12m Curved Coverspan Structures, with White PVC
3m x 3m Coverspan Pagodas, with White PVC
Standard Custom Covers Flooring (Extrusion and Floorboards Only)
Custom Covers Specification PVC:
Bungee Tension PVC Roofs (3m/6m/9m/12m/15m)
Clear Bungee Tension PVC Roofs (9m/12m)
Bungee Tension PVC Gables (3m/6m/9m/12m/15m)
Clear Bungee Tension PVC Gables (9m/12m)
Curved Bungee Tension PVC Gables (3m/6m/9m/12m)
Plain PVC Walls
PVC WIndow Walls
Max Clear Window Walls
Our Roofs and Gables come with scalloped edging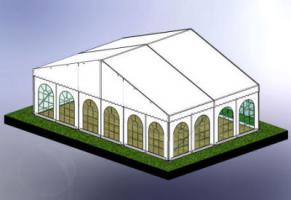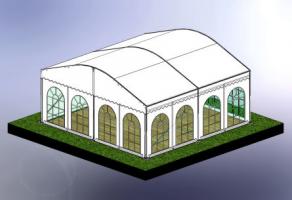 Frequently Asked Questions
What additional products are you be hiring out?
Our stock will include 3/6/9/12/15m span structures and our curved conversion frame all with standard, curved and clear PVC covers plus marquee flooring. Click here for our full hire product range
Who is this service aimed at?
In support of the Tent and Marquee hirers in the industry we will hire out Frame and PVC to new and established companies.
How do I get started?
If you are a credit account customer, MUTA member, an established marquee hirer (have been dealing with Custom Covers for at least 5 years), or a new company you may be eligible, subject to approval. You will need to provide us with a valid insurance certificate, which will cover all the hired in goods.
How can I hire frame and PVC from Custom Covers?
Simply call us on 02380 335744 or email or to get a quote or to place an order. We are currently quoting and taking orders for the forthcoming season.
Where is your frame and PVC hire business operated?
All of our hire stock is kept at our Winchester hire depot, just off the M3, for more details, Click here.
How can I identify Custom Covers Hire kit from my own Custom Covers kit?
Our hire kit is easy to identify, through colour coded detailing on each component (cannot be seen when put up)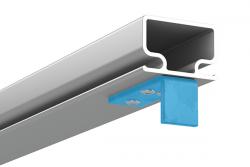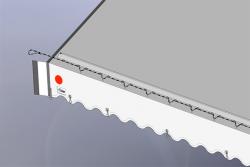 Frame will be identified with blue, and PVC will be colour coded based on size
Will the Custom Covers hire kit work with my existing kit?
Custom Covers standard frame and PVC is compatible with Coverspan, Techtonics and Techspan frames.
How will you send out the frame and PVC?
If your order contains frame, then a collection and drop off from The Winchester Depot is required. All our frame will be offered on stillages, we recommend a vehicle with a flatbed or trailer for easy loading and drop off. If the order just contains PVC, then we will happily ship it via our carrier. It is your responsibility to return the goods.
What condition will I need to return the goods in?
Frame and PVC covers should be returned as close to the condition they have been received in. Any extra cleaning and damage to the frame or PVC will be chargeable.
What happens if I lose a component?
When you return your goods they will be checked in at The Winchester Depot, if anything is missing we will let you know and give you a week to return it. All shortages will be chargeable.
Will you be checking each nut and bolt?
No, we will not be hiring out fixings or bolts. Instead, we are offering packs that include pins, clips and fixings for purchase.
If you have any other questions regarding this new service, you can send an email to or , or give our sales team a call on 02380 335744.

Register your interest in Frame and PVC hire