Imagination Europe approached Custom Covers for a bespoke container canopy.
The brief was to develop and produce a portable structure that could be easily dismantled and stored away within the container during transport. There are many container canopy solutions on the market but very few are for temporary installation.
The project involved the design and manufacture of a 6 metre wide structure to be fixed to a 20 ft container. To help counter the challenge of variety of configurations with containers, we ensured our fittings worked with the universal ISO (sometimes referred as twist and lock) fixings on both the top and bottom corners of the container providing a solid fixing point for the attached framework and gable walls. The fitting allows the use of either the side or gable doors but not both at the same time.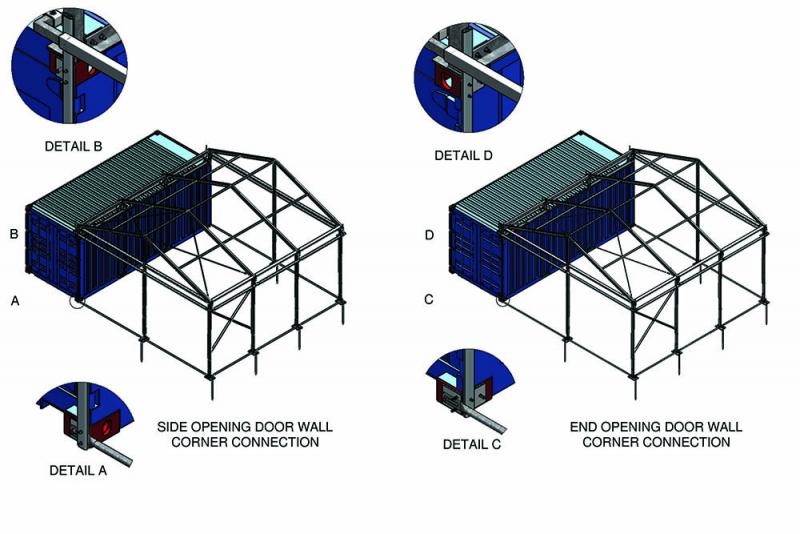 The finished product had a couple of features that are unique to our solution: The canopy can function using one container and free stand on the other legs or use two containers and the side legs are stowed away. The gable legs are not structural on this design. Therefore, the entire gable end can be used to allow vehicles in and out of the structure for loading or maintenance.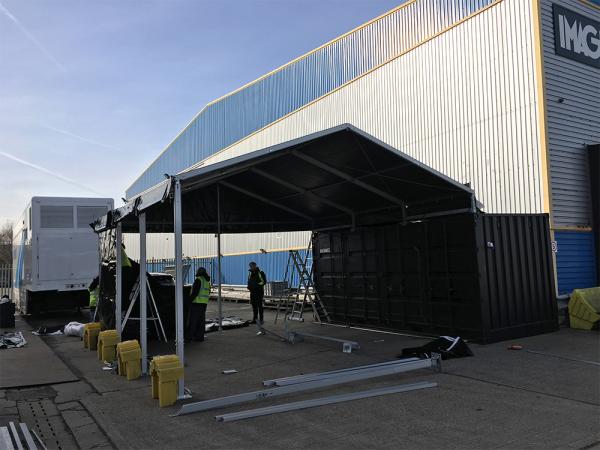 We are pleased to have been part of this project and to be able to design a range of structures for the industrial market.