Autumn Newsletter
Now the clocks have gone back lets look back at some of the jobs we have been involved with since our last newsletter.
Frame Collections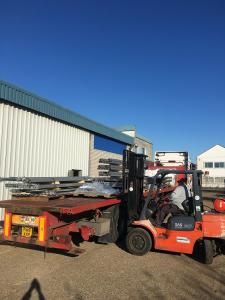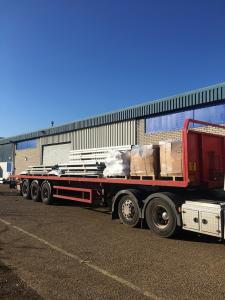 Since late August we have seen a marked uptick in demand for plain vanilla marquee frame and covers. You guys have been busy supplying pubs, schools, restaurants, Covid test stations and NHS appllications as well as countless social distancing structure requirements from walkway upto larger structures. We are trying to keep up and supply what you need. Here is one customer collecting five 9m x 12m frame and PVC covers from Southampton. We have extrusion in stock and where possible will strive to supply what you need. Following the recent announcement of a second UK lockdown (Thursday 05/11/2020), we'd like to confirm that Custom Covers will be manufacturing and fulfilling orders as usual.
Pub and Restaurant Structures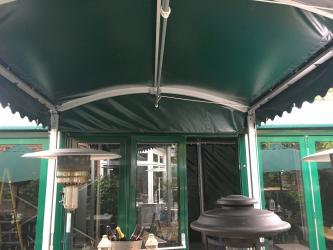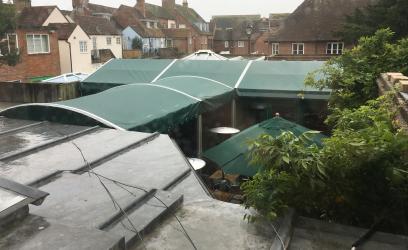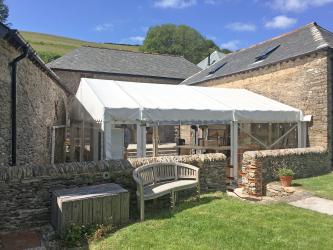 In recent months we have supplied lots of pubs and restaurants with standard and non standard permanent structures to give them extra outdoor space. Here
are two examples that we signed off last week.
Permanent Installs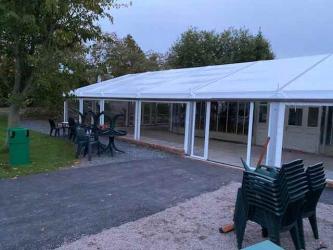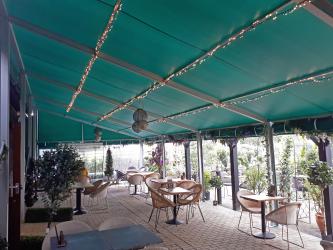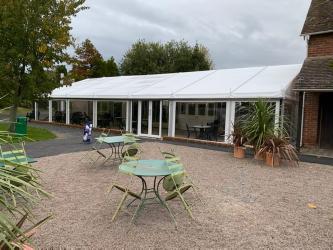 We continue to supply a variety of structures for multiple locations around the country to give extra outdoor cafe, eating and storage options. Here are three installed this past quarter
The Queens visits Porton Down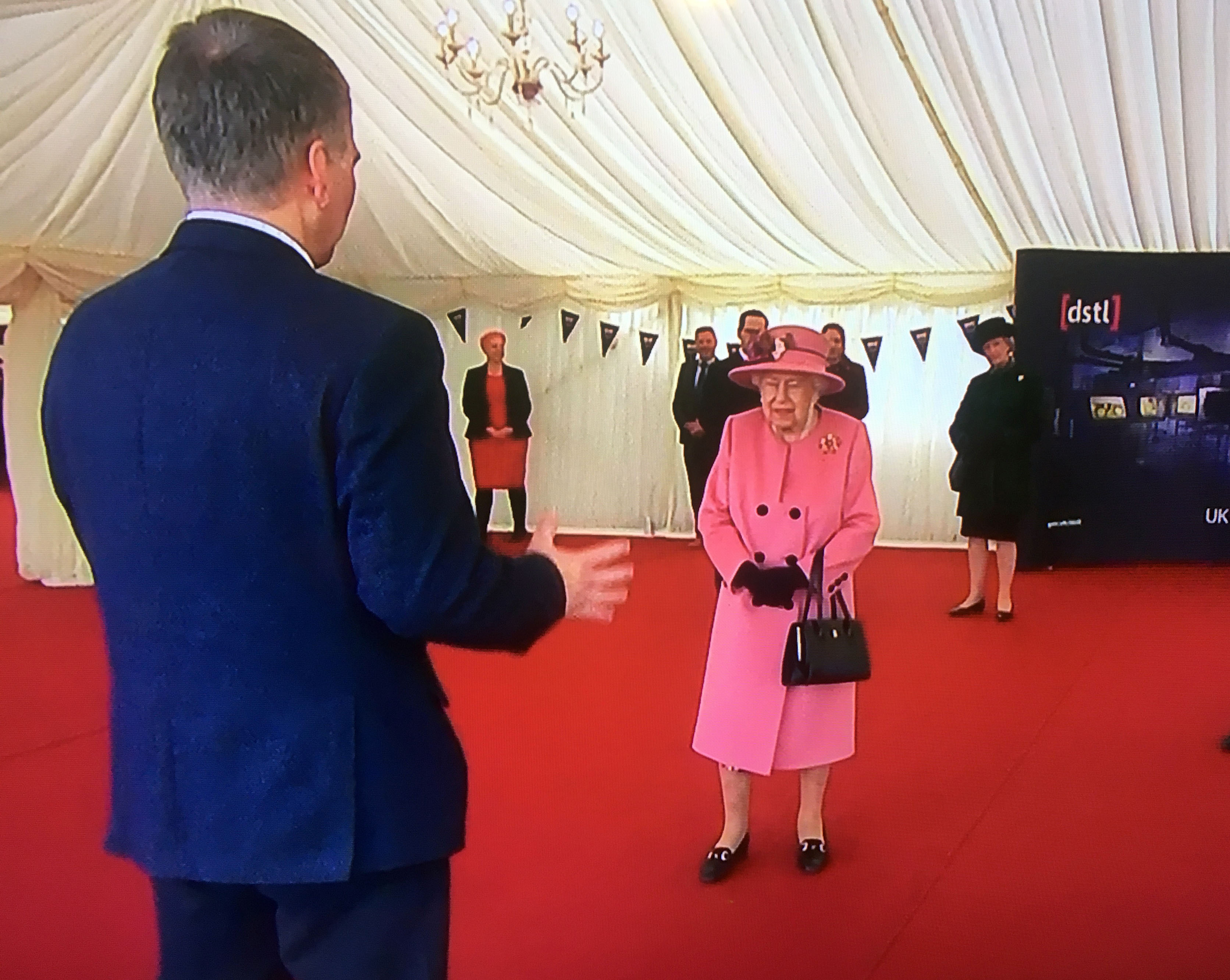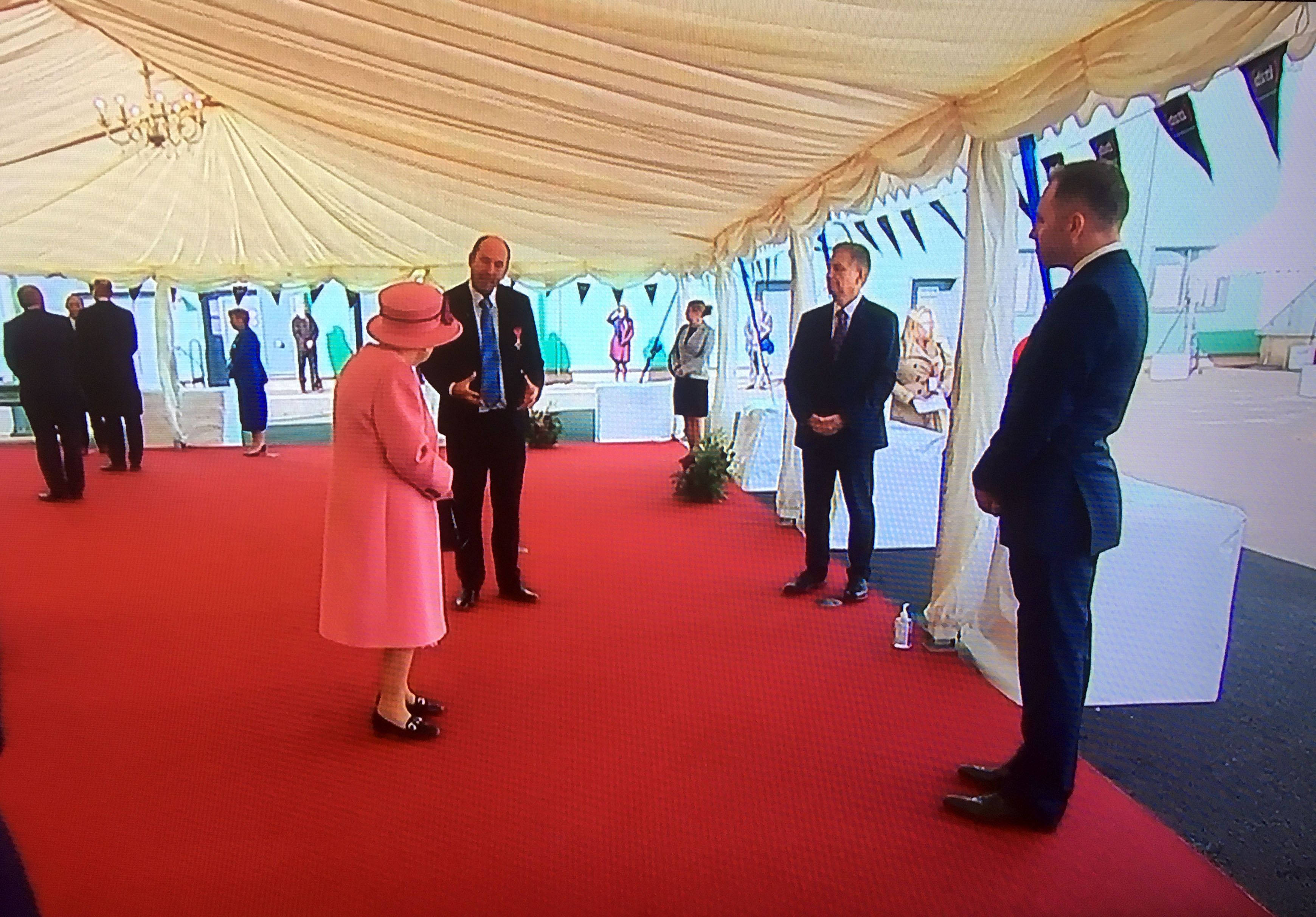 A welcome return to normality with the Queen's first official public outing outside the Royal residence since March to visit Porton Down;
we were particularly taken with the backdrop of classic pleated mid-ivory linings being enjoyed by all.
Transform-it Linings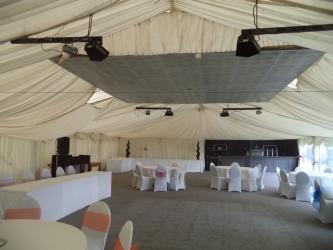 We supplied The Blazing Donkey with new Pleated Ivory Linings as their structure was needing a fresh new feel.
Clear PVC Dome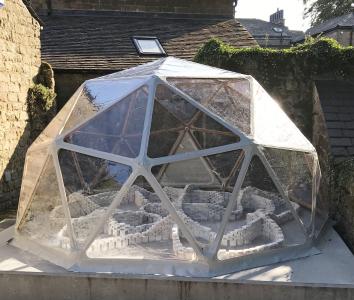 We recently manufactured a Clear PVC Dome for Bowmer and Kirkland LTD to cover a piece of artwork that was exposed to the elements.
MUTA Award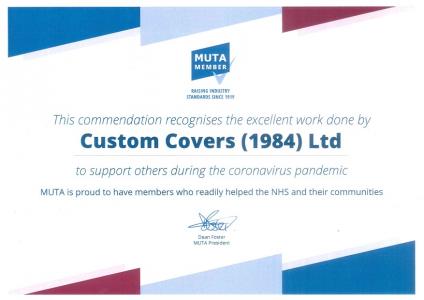 Welcome recognition from our trade body for the help that we provided

Tel: +44 (0)23 8033 5744
Web: www.customcovers.co.uk
Email:
Fax: +44 (0)23 8022 5581

© 2018 Custom Covers (1984) Ltd.
Quayside Road, Bitterne Manor,
Southampton, SO18 1AD

We have sent you this email because you're subscribed to our mailing list.
If you no longer wish to hear from us like this, click here to unsubscribe.