Autumn Newsletter
Here's a roundup of news highlights from the past few months.
Showman's Show
Another year another Showman's Show, we would like to first thank everyone who attended. This year we introduced a couple of new products, including the Tensile Traditional, as well as a new 12m Hayling, topped off with a pair of bell extensions on a 12m x 18m structure, covered in matt black PVC. On top of all of that, our stand won 2nd place in the Exhibition Stand Awards.
See our Showman's Show Review here
Watch a video of our Show Stand here

Tensile Traditional Marquee
We launched the Tensile Traditional Marquee at the Showman's Show in October. What is special about this tent? It's a tensile structure and it's a traditional pole marquee that has been designed to European Standards. More details on the structure can be found below.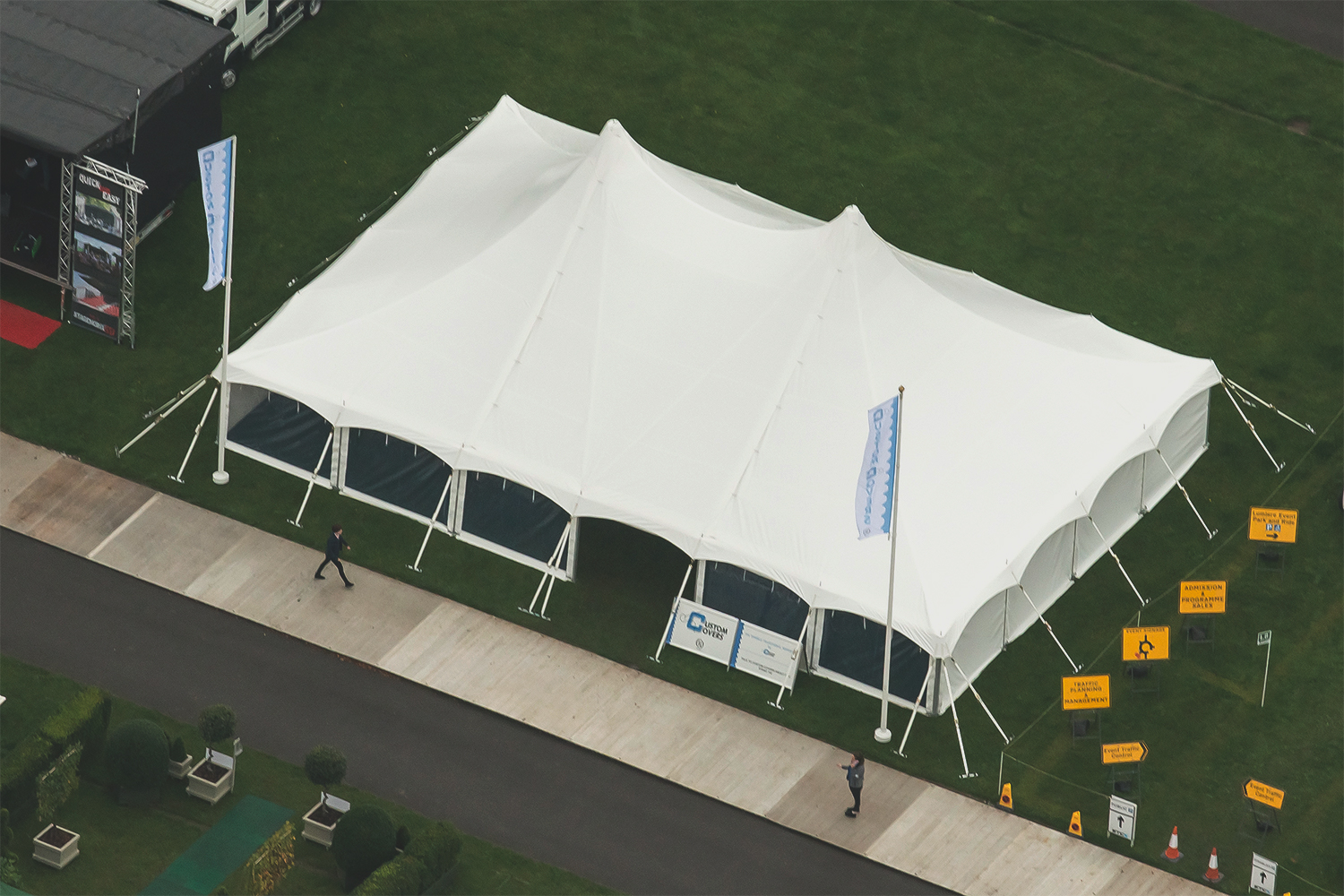 Click here to see a video of the Tensile Traditional Marquee
Click here for more details on the Tensile Traditional Marquee

New PVC Washing
Earlier in the week we had another launch, this time with our PVC washing service at our Winchester Hire Depot. Let us take care of your PVC cleaning, ensuring you get the most life out of your PVC. We will wash your walls, gables and roofs (3m and 5m bays). If you want more details on this new service, check the link below.
Click here to learn about our PVC washing service
Our PVC Washing Machine

Halloween Marquees
One thing we really love at Custom Covers is seeing our tents and covers being used in creative ways, and the Halloween period was no exception. ABC Marquees built this 15m structure, complete with purple covers for a Halloween horror maze.
The 15m span purple tent
See more from ABC Marquees here

Festive Marquees
We are past Halloween now and are busy making and supplying for the festive season, with our tents being used in more creative and festive ways. This is the Christmas Grotto at the intu Trafford Centre, which is housed inside a 12m x 30m Custom Covers marquee, covered in clear PVC.
The grotto for the intu Trafford Centre

Table Tennis Sponsorship
This season we were delighted to sponsor one of our employees, Wojciech Placek who plays for Portsmouth Table Tennis Club. His club are currently battling it out at the top of the British Table Tennis League Championship (Div 1).
Wojciech in action and the table tennis team