Winter Newsletter
Clear and Coloured PVC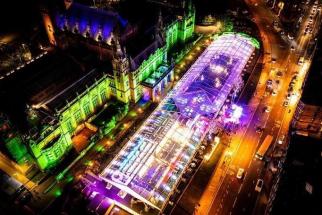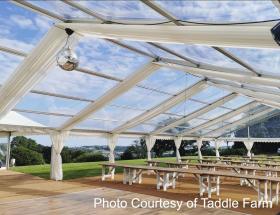 Clear PVC roofs have been a popular item with customers throughout 2021. Here are some 25m Clear Roofs we manufactured for Field and Lawn who supplied them to Itison Glasgow for The Ice Experience. Also a nice picture of some 12m clear roofs made for Taddle Farm showing why clear is such a popular option.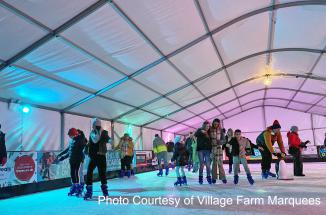 Another winter job saw us supply 12m Curved Roofs for an indoor ice rink in Scarborough .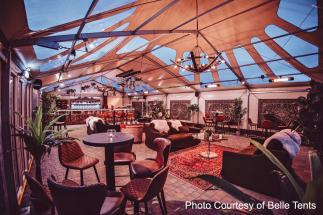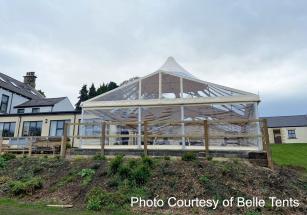 We made these 8m Clear Cones and PVC Roofs in a one off coloured PVC for a permanent structure; shown in these great images supplied by Belle Tents. For more information on what Clear PVC we can offer Click Here
Winchester has officially closed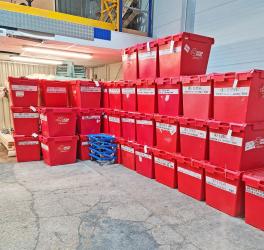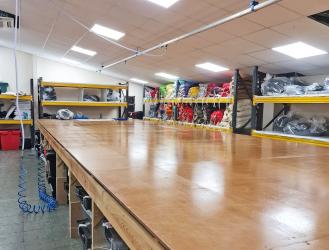 Just a reminder if you missed it that our Winchester Hire Depot has now moved back to Southampton: we are once again a One Stop Shop for all your marquee needs with all departments here in Quayside Road, Southampton.
As we have relocated the hire department, please ensure all collections for both hire and the return of hire orders are to our Head Office in Southampton, SO18 1AD.
2022 Hire Price List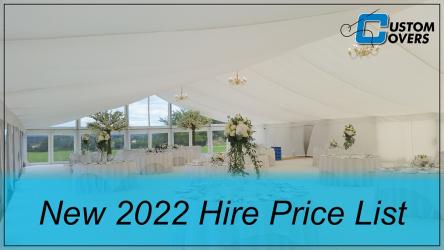 In case you missed it, we have just released our 2022 Hire Lining Price List. With bookings fast filling up your calendars for the upcoming season, we thought now would be the perfect time to send this out to help speed up your enquiries. If you would like a digital copy please Click Here for one to be sent to you.
Welcome back Justyna

We have welcomed back Justyna Purol to the Sales Team after time off for maternity leave. If you are based in the Midlands and would like to speak to her regarding the purchase of Marquee Frame, PVC or Linings please contact her 02380 335744 or email